Repair Café is a
sustainable concept

, where volunteers helps repair broken items, which otherwise were to be thrown out.

Repair Cafe is a sustainable community concept where volunteer enthusiasts (fixers) assist to repair faulty items that would otherwise have been discarded. The purpose is to give new life to everyday consumer items such as mobile chargers, shirts, toasters, old chandeliers, kitchen appliances etc. Al help is free!
For example we can help you fix:
Cloths that needs to be fixed
Broken toys
Adding a cord to a new lamp
Or some electronic stuff that doesn't work anymore or is missing a thingy
And a lot of other stuff
If you know that you need a spare part or a patch, to bring it along
We can't fix anything, but we will do our best to try. We can help you with anything from clothes and bags to eletronics

That your item needs to be clean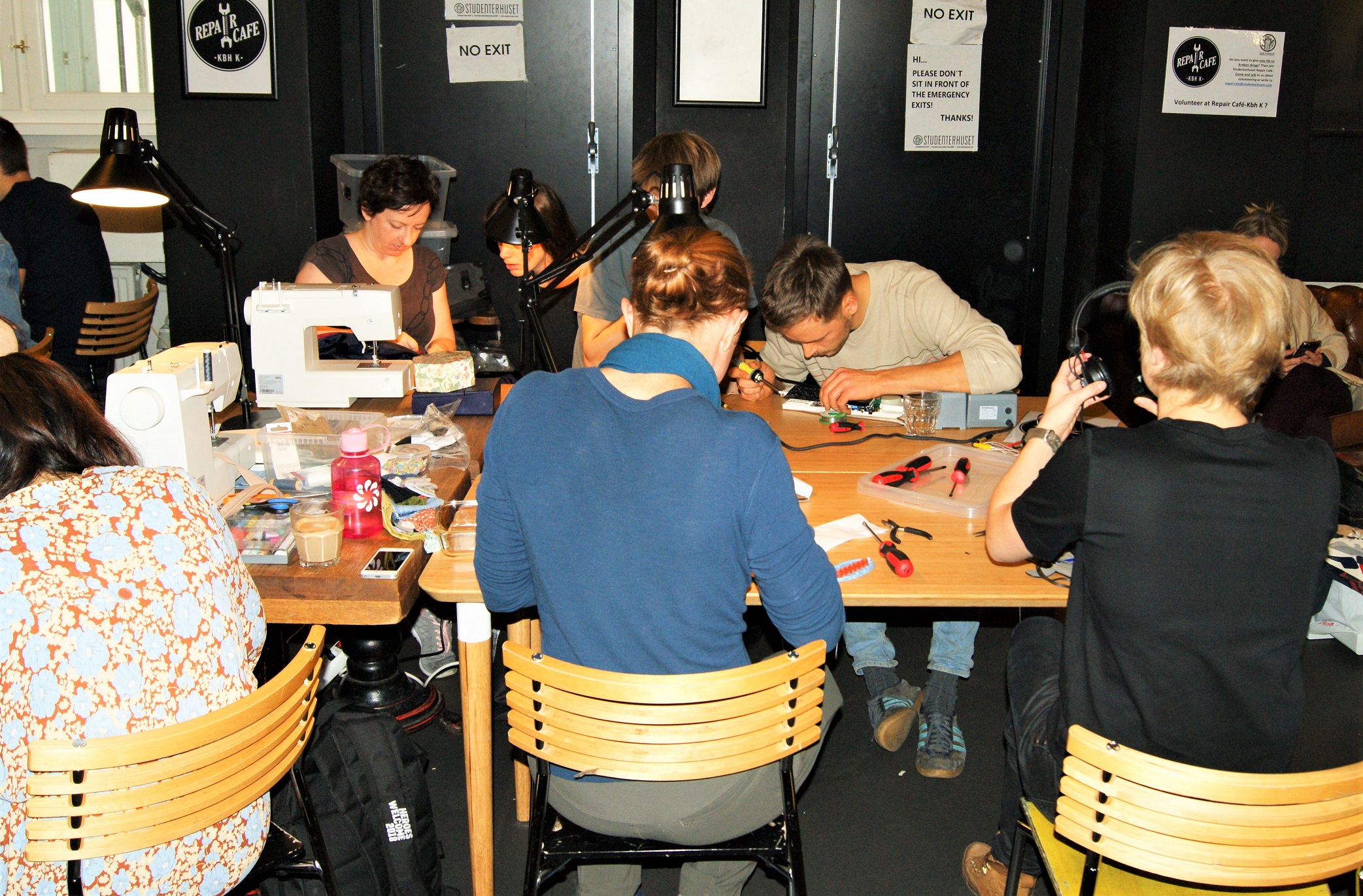 Købmagergade 52
1150 Copenhagen K
At Studenterhuset the social environment is crucial; there are plenty of opportunities to meet up in study groups, hang out with friends and join the activities you want to. We have a bunch of regular activities every week, and our calendar is filled with concerts and events.